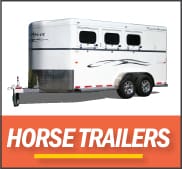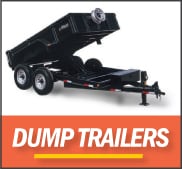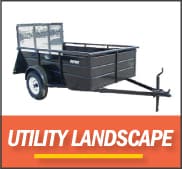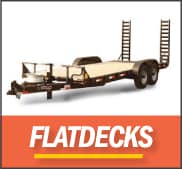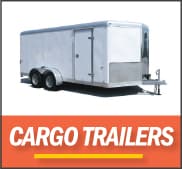 Welcome to Sunrise Trailer Sales and Rentals!
We sell all Wells Cargo, Trails West, Logan Coach, Bison, Sundowner, Rainbow, Titan and Eagle .  Want to save money?  All of our prices are very competitive on all of our new and used trailers and we will go that extra mile to keep you happy!
Sunrise Trailer Sales has three amazing locations to serve you - Aldergrove, Cloverdale and Kelowna .  We also have the ability to ship trailers to wherever you are.  We treat the needs of each individual customer with paramount concern.    We know that you have high expectations, and as a trailer dealer we enjoy the challenge of meeting and exceeding those standards each and every time. Allow us to demonstrate our commitment to excellence!  Our experienced sales staff is eager to share its knowledge and enthusiasm with you. We encourage you to browse our online inventory, schedule a viewing and investigate financing/lease options. You can also request more information about a trailer using our online form or by calling  ALDERGROVE 1(800)337-8399 ,CLOVERDALE1(800)-363-9993 or KELOWNA
1(877)-322-2382 .If you don't see a particular trailer, click on  and complete the form.   We will gladly inform you when a matching trailer arrives. If you'd like a see a trailer in person, click on for step-by-step driving instructions to our site, or give us a call. We look forward to serving you!
OUR BRANDS

Cargo

Wells Cargo
Many people say that all enclosed cargo trailers look pretty much alike. We consider that a compliment since it was Wells Cargo who pioneered the entire industry when our first cargo trailer rolled off the production line back in 1954.
Today, Wells Cargo continues to set the standard for quality engineering, manufacturing, and design. With a line of over 200 different trailer models for industrial, commercial, and recreational applications, there is sure to be a model to fit your specific needs and budget.

Road Force by Wells Cargo
Whatever the job. wherever you go. whenever duty calls. A Road Force cargo trailer has the muscle to Move!
Designed and built by WELLS CARGO, the company that pioneered the cargo trailer industry 50 years ago, the feature-rich Road Force delivers a whole new level of value. From the rugged tubular steel main rails to the all aluminum anti-rack cam bar, the Road Force is no stranger to quality. So for the price of an ordinary trailer, you can step up to the quality and value of the extraordinary Road Force.

Fast Trac by Wells Cargo
From country roads to city highways, the Fast Trac is right on course when it comes to economical trailering. Every Fast Trac is designed and engineered to deliver years of safe, rugged and carefree service. It's perfect for recreational and light-duty commercial applications. Just load up your "stuff" and away you go . . . Value Never Looked So Good !
MotorTrac by Wells Cargo
The MotorTrac Racing Series from Wells Cargo is all about delivering performance. Performance on the road . . . performance at the track... performance year after year. Choose from three distinctive body silhouettes: entry-level 1000 Series, the mid-range 2000 Series, or the top-of-the-line 4000 Series. There's sure to be a MotorTrac that fits your style and budget.

Horse

Trails West

Trails West horse trailers are constructed of high quality electro-galvanized steel that is far superior to aluminum in overall structural integrity. All metals have stress limits called yield strength and ultimate strength. When metal is stressed at a level below the yield strength, it will return to its normal shape after the stress is released. If the metal is stressed above its yield strength but below its ultimate strength, it will deform or bend but will not break. When stresses are applied that exceed a metal's ultimate strength, the metal will break.
When metals are repeatedly stressed or flexed, even at levels well below their yield limits, they often fail. This is known as fatigue failure. Ferrous metals such as steel possess another stress limit known as fatigue strength. When the stresses from repeated flexing are kept below this fatigue strength, steel will not fail regardless of the number of times the steel is flexed. Non-ferrous metals such as aluminum do not have fatigue strength: therefore, when aluminum is repeatedly flexed and stressed even at very low limits, it will eventually break. This is why aluminum trailers are reinforced with steel in critical areas, such as axle hangers, rear corners where gates hang, and hitch attachment points.

Properly engineered steel horse trailers are much stronger and more durable to the flex and stress caused by the road. Trails West uses properly prepared Electro-galvanized sheet steel with Dupont ® . automotive primer and polyurethane paint, to produce a high quality, structurally superior horse trailer for less cost than aluminum trailers while providing the most value and wide range of options in the industry.

A common misconception is that aluminum horse trailers weigh 40 to 50 percent less than steel trailers. A Trails West horse trailer is engineered to use heavier steel in high stress areas and lighter steel in lower stress areas. We use heavier wood in the floor area of the horse compartment while using lighter wood in the tack floor area. Trails West horse trailers are triple-wall constructed which protects the outside skin from damaging kicks coming from the horse area while providing a smooth sleek outside appearance. A triple-wall constructed Trails West horse trailer will typically weigh only 10 to 15 percent more than a comparably equipped aluminum trailer.

Trails West high-end steel horse trailers typically hold their value better than an aluminum trailer. A Trails West horse trailer will depreciate on average of 5.5% per year, with most of the depreciation being experienced during the first two years of the trailer's life.
Because of superior strength, greater paint durability, excellent towability, a wide variety of options, lower initial cost and high resale value compared to aluminum trailers, Trails West steel horse trailers are the best value in the industry today.


Logan Coach

After 25 years of crafting a product that outlast the competition, Logan Coach has determined that the best trailer components consist of an aluminum exterior and a galvanized structural frame. The aluminum exterior, walls and roof have the good looks of all aluminum trailers that cost thousands more; while the Whiz Proof self draining aluminum floor with a Vortex rubber coating is the most durable, common sense floor in the trailer industry today. In addition, Logan Coach offers a Vortex covered, rust resistant, galvanized structural frame which offers up to 50% more strength than the expensive all aluminum trailers and is 18% stronger than a trailer with a black steel frame.

All Logan Coach Trailers (except the Rebel) offer a full 8 year structural warranty and a 2 year hitch to bumper warranty and prides itself in having the best qualified dealers in the market to serve their customers.

Logan Coach is considerably less than a well built all aluminum trailer and just slightly more than an all steel trailer, so before you spend your hard earned money on something else, you owe it to yourself to look at a Logan Coach horse, stock, living quarter or custom trailer.
Bison Coach

Welcome to the world of Bison Coach - Builder of trailers with spacious living areas available in a wide variety of sizes. A manufacturer of quality horse trailers since 1984, this well established company continues to be a market leader in the equestrian trailer industry. Bison has proven over the years that its focus on customer satisfaction, quality products, and innovative engineering is the path to success. For example, Bison is the first horse trailer manufacturer to offer a true flush-floor slide out system to the market, and has shown its wide ranging design and manufacturing capabilities with products ranging from a double slide basement trailer with a 22 ft. short wall t o a 2-horse Aluminum Bumper Pull with dressing room. Additionally, the company continues to build (6) different product lines including the all aluminum Stratus and the aluminum over steel Alumasport ... All at the most competitive prices in the industry. As if this wasn't enough to attract future customer's attention, the Stratus Express, the Trail Express, the Trail Hand, and Bison MPB Bumper Pull were introduced and have rapidly become known as the "Best Buy For The Buck". All in all, the Bison line of horse trailers offers just about anything the full, or part-time horse enthusiast, would ask for.  Thank you for your interest in the Bison Coach product lineup.

Sundowner

New horse trailers manufacturer by Sundowner are of top quality and durability, backed by superb customer service and the industry's longest, most inclusive consumer-protection warranty program.  As a Sundowner horse trailer owner you will benefit from safer, easier & faster loading, easy maintenance and your horse will enjoy the comfort of a roomy stall.

Sundowner builds only one quality of trailer, the best. This of course carries over into our Living Quarter Trailers as well. Whether it's an entry level Sunrise model or a Signature Series that has all the bells and whistles, you can have the peace of mind that comes from knowing you have invested in the best. We feel so strongly about this that we offer the same 3yr hitch to bumper warranty on all living quarter trailer models we produce.

Car and Equipment

Rainbow

Rainbow Trailers manufactures flat-deck and cargo trailers of all shapes, sizes, and for all purposes.  Our trailers are known for their superior quality all around.

One of the most outstanding qualities is the frame and cross-member design and structure.   The advantage of using channel and/or I-Beam is that they have a high ability to flex.  Tubing frames are rigid and more likely to break or crack under stress.  Our enclosed/sealed wiring and the fact that all trailers are sandblasted before painting further demonstrate the quality design of a Rainbow Trailer. Unlike many trailer manufacturers, which build their trailers on the floor, Rainbow trailers are manufactured in precision jigs.  The jigs ensure that every Rainbow trailer is square and true and ensures precise axle alignment.  That's why Rainbow trailers consistently tow better. In addition to improving quality, the jigs also make the manufacturing process more efficient.  As a result, when you purchase a Rainbow trailer, you not only get a better trailer, you also get better value. Rainbow Trailers is a proud member of the National Association of Trailer Manufacturers.

The bitterness of low quality is remembered long after the sweetness of low price is forgotten!

Titan
It all started nearly a quarter century ago when Dave Smerchek built a trailer in a small shop in Frankfort, KS. From those humble beginnings, Titan Trailer has grown into a major manufacturer of custom trailers, with 160 dedicated employees building more than 100 trailers a week for delivery all over the United States.

From that single handmade stock trailer built in 1986, Titan Trailer has diversified and grown and now offers a full line of horse, flatbed, utility, cargo, stock and custom trailers through a network of more than 140 dealers in the United States, Canada and Australia.
With a sprawling 170,000 square foot manufacturing facility in Waterville, KS, a skilled workforce and a state-of-the-art paint facility with infra-red bake ovens using DuPont paint, Titan Trailer has the confidence to back its product with an unprecedented 5-year warranty.
Titan Trailer ... still built with the same attention to detail as that very first one!

Utility and Flat Deck

Eagle Trailer Mfg .

Eagle Trailer Manufacturing is Northwest's leading producer of high quality open frame Utility, ATV, Car, Equipment, Deck-over, Flatbed, Tilt-bed, Dump and Custom Trailers.
Eagle Trailer Manufacturing is distinct in fabricating a wide selection of models. We are motivated in producing the most ideal trailer according to one's specific needs. As the manufacturer we take great pride and value in the durable craftsmanship of our line- By only using the finest materials & components that compliment our high standard.
Eagle Trailer Manufacturing participates in the following membership programs: National Association of Trailer Manufacturers (NATM) & National Trailer Dealers Association (NTDA). By practicing & complying with the policies these associations require - it assures that each trailer produced meets U.S. DOT's Federal Motor Vehicle Safety Standards & Regulations. Eagle Trailer Manufacturing stands committed in fabricating top of the line- quality trailers, made available at the most cost effective price for all recreational and commercial purposes.
We are a distributor to dealers in the surrounding areas of Oregon, Washington, California, Idaho, and Canada. Eagle Trailer Manufacturing appreciates your time & consideration in allowing us to be a part of your utility trailer purchase.